OUTBACK PUB CRAWL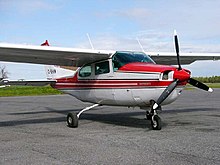 Duration: 8 Hours (approx.)
Location: BIRSDVILLE, QLD
Product code: Pub Crawl
Launching from Birdsville at 8am
Our guide will fly you over Lake Uloowaraine on the way to Goyders Lagoon
Once over Goyders Lagoon we will follow the Warburton River down and in to the top of Lake Eyre North.
Flying across Lake Eyre North you will then fly the Warburton Groove down to the bottom of Lake Eyre South.
Being taken over the mysterious Marree Man and into Marree for smoko at the Roadhouse and up to the Pub, for a beer...and a look at the history in the museum of Tom Cruse the Mailman of the Birdsville Track and early Afghan Camel Trains!
11am Take off from Marree setting course for Innamincka Pub, flying over Lake Blanche, portions of the infamous Strzelecki Track, taking in the Moomba Gas Fields, the Cooper Creek before heading into the pub for lunch!

12:30pm Lunch at Innamincka Hotel the sister pub to the famous Birdsville Hotel.

2:30pm Depart Innamincka Hotel for Birdsville
While heading home to Birdsville you will fly over the amazing Coongie lakes, Lake Etamunbane and the Birdsville Race Track.

3:30 Land outside the Birdsville Hotel, and head into the pub for a beer, wine and a feed and to tell your stories!